Dear colleagues!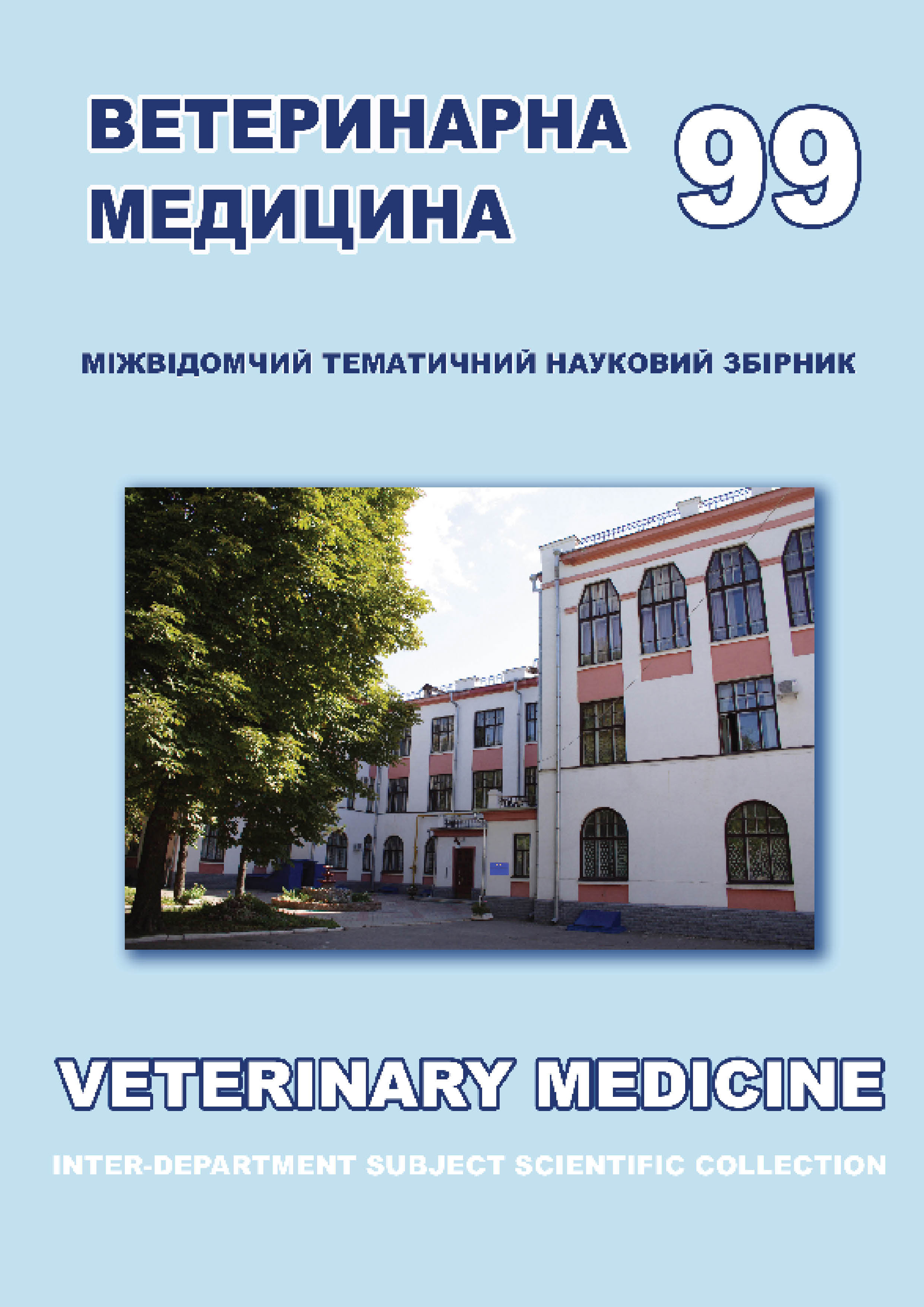 The Inter-departmental subject scientific collection "Veterinary medicine" was founded in 1964 and included in the list of professional publications of the Certified Staff Evaluation Department of the Ministry of Education and Science of Ukraine in the field of veterinary science. In the Collection highlights the current issues of the problem of biosafety and biosecurity; veterinary virology and microbiology; epizootology and infectious diseases; immunology; veterinary pathology and morphology; internal noninfectious diseases and clinical biochemistry; parasitology; veterinary pharmacology and toxicology; quality and safety of animal products; veterinary and sanitary expertise; ecological and chemical safety; biotechnology; providing the innovations in the veterinary medicine and history of veterinary medicine.
The articles are published in the "Veterinary medicine" collection in Ukrainian and Russian languages. Also articles of foreign authors are accepted from Russian Federation, Belarus, France, Poland, Serbia, USA, Moldova, Uzbekistan, Tajikistan, Kyrgyzstan and other countries in English.
A big summary of each original article are placed in the magazine in English (from 200 to 250 words) with the aim of wider acquaintance with the published materials of specialists, who are not speak Ukrainian or Russian.
The Chief Editor of the "Veterinary medicine" collection and the members of the Editorial Board are highly qualified specialists in different ways of veterinary medicine from Ukraine, Russian Federation, Belarus, Serbia, Germany, Poland and USA.
All the publications are previously reviewed and selected carefully. The Editorial Board reserves to itself the right to reject materials that do not respond to subjects, issued with a violation of these rules or articles that received a negative review.
The Chief Editor of the "Veterinary medicine" collection B.T. Stegniy
and members of the Editorial Board